Future Firefighter like Mommy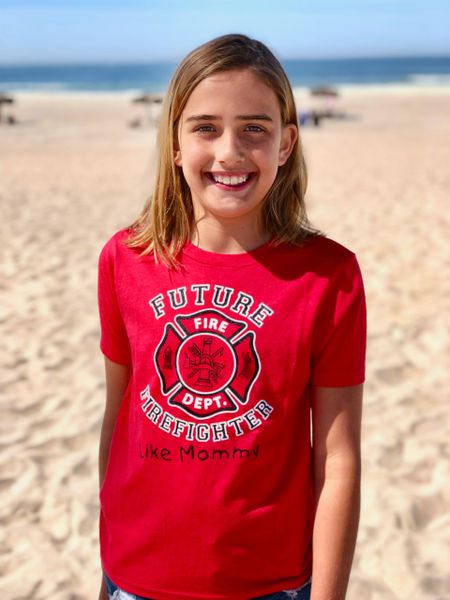 Future Firefighter like Mommy
Super Soft 80% Cotton/40% Polyester Tee is a fun expression that not all Firefighters are Dad's.  
*see larger sizes (Large & X-large) for the "BIG KIDS" which ONLY say, "Future Firefighter."
Though we know they are proud of their Mommy's, "Big kids" voted against their shirt saying, "Mommy" (insert Mommy tears).